The Kiwanis Club of Providence Point invited members from our Kiwanis Club of Issaquah to attend their meeting (via Zoom) on 12/04/20. Their guest speakers were Thomas A. Glass, Ph.D. (in Clinical Psychology) and his wife Harriet Glass who has degrees in both Counseling Psychology and Creative Arts Therapy. Both of them are now retied and live in Providence Point
Topic:
"HOW TO COPE WITH THE HOLIDAY BLUES IN THE TIME OF THE COVID PANDEMIC"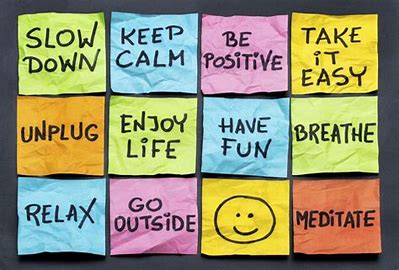 Everyone is now dealing with the concept of the "New Normal". People now have to deal with the downsizing of the holidays and the acceptance those holidays will be different and that it is important that a person needs to ask themselves what they are feeling.
Dr. Glass said that there are 5 "Thinking Errors"
All or Nothing thinking (absolutes) such as "right or wrong"
Over Generalization – a never ending loss or defeat such as "always and never". An alternative is to look for exceptions to the rule.
Mental Filter – is where a person picks out one single negative and dwells on it forever
"Should" statements. This is where a person dwells on what should have been done or what could have been done
Labeling - which a person attaches a negative label such as:

Nothing seems to be working
No one in family can agree on when to get together for a holiday/birthday, etc.
I can't get anything
I'm a failure
Be on the lookout for kinds of negative thinking. It is best to jot down on paper these things when negative thinking comes into play:
Identify the upsetting event
Note if thinking errors are present ad deal with them
Substitute a more reasonable and rational response
To relieve stress, a person can do crafts, do writings (poems, letters) sewing, or take a walk in nature. Slow and quiet music such as ocean sounds, rainfall sounds or any other great meditation music can also help relieve stress. It is best to sit or lie in a comfortable chair and turn off all electronic technology but have the soft and quiet music in the background. As you are sitting there, you can do this activity:
Put your hand out in front of you and look at all of your fingers one by one and think about the following for each one of your fingers
Thumb – name something you feel proud about
Index – think of a time surrounded by beauty and nature
Middle – name something done for another person that makes you feel good
Ring – recall a time when you loved deeply
Pinkie – Name a little something for which you are grateful
In this meeting, Harriet Glass told us of another way to relieve stress and she asked the audience members to sit back comfortably in our chairs as her husband put on some soft and quiet background music and she asked us to do the following:
Close our eyes and imagine our body as a large Oak Tree
Imagine that our Oak tree has sturdy roots that go deep down in the earth that are anchoring us so that we feel solid and strong
If you have any thoughts on your mind, she said to let them flow away.
She then spoke softly and asked these questions slowly so that we could think about them in our mind.
What are 3 things I am thankful for?
Who is one person I remember fondly?
What are 3 things I look for in a friend?
When was the last time I reached out asking for something I needed?
How did that make you feel?
What is one event I remember fondly?
What is one simple principal that is important these days?
What is one thing I can do for my piece of mind?
Now she instructed us to bring our focus back to our body and our breath and to let our eyes open and come back to this meeting.
Their closing remarks were that a person can't control the past or the future and that a person needs to practice "Acceptance"
Notes scribed by The Kiwanis Club of Issaquah club treasurer Jeri Tolstedt 12/7/2020