Kiwanis Club of Issaquah – Volunteers in Action
By: Kiwanis Team ~ 4/28/2021
On Earth Day we Keep Issaquah Beautiful!
The Kiwanis Club of Issaquah supports environmental restoration and beautification projects in Issaquah. Today 12 brave Kiwanians geared up for widespread rain – and served with pride outside. Per our annual tradition we picked up trash along the length of Gilman Blvd from SR900 to XXX Root Beer.
Sherry, Ruben, Connie, John, Richard, Tori, Craig, Don, Mary, Jeri, Molly & Fred worked for several hours and hauled away a couple hundred pounds of trash to help make Issaquah sparkle. I applaud the spirit of the volunteers - joyful and fun. We were a bit soggy at the end, which was offset by a ton of feel-good vibes for how much work was accomplished.
Somehow Mary and Tori eluded the camera's eye – the rest of the gang is pictured here: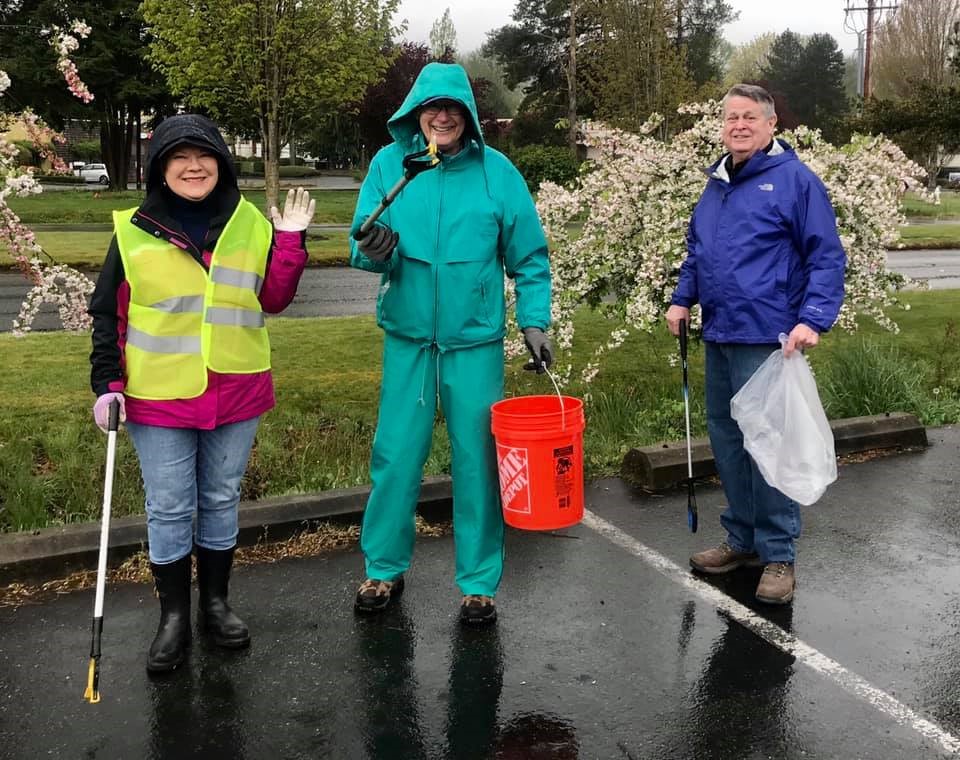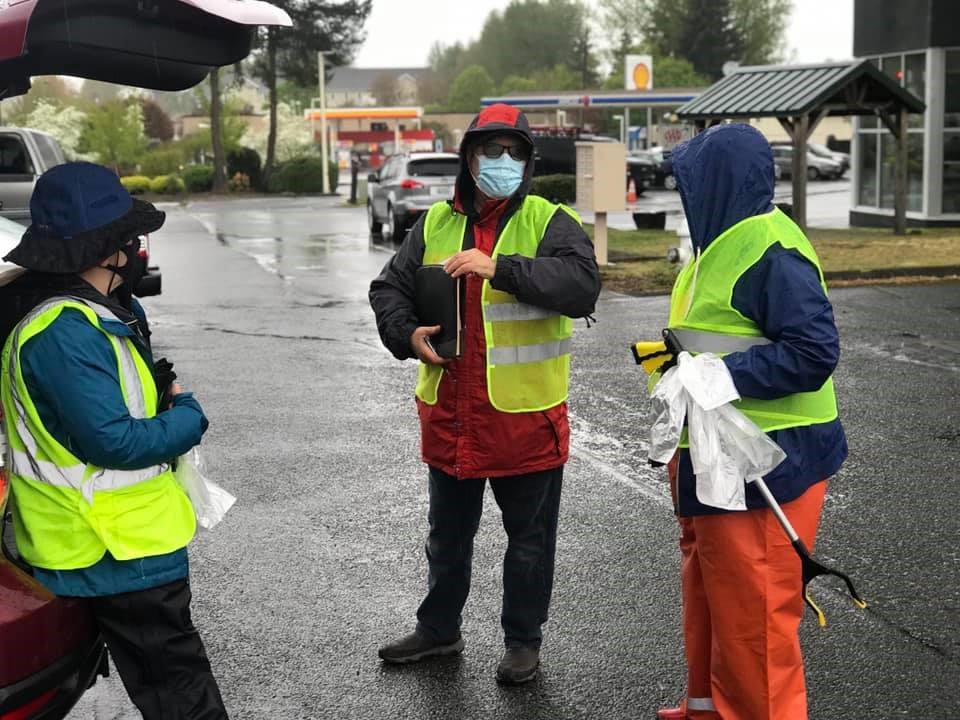 For more information about the Issaquah Club of Kiwanis, see our website at:
https://www.issaquahkiwanis.org/
Gratefully,
Sherry Dietz – Kiwanis Club of Issaquah Environmental Committee Chair

---