The 7th annual Diaper Derby is underway!
By: Issaquah Kiwanis Team ~ 7/1/2021
Thank you to the 37 teams in the running to collect 125,000 diapers!
DIAPER DERBY | Eastside Baby Corner
And The Winners Are!
The recipients of Eastside Baby Corner that need our help!
The community supported by all these amazing people and the children that need our support.
A special thank you to our club The Kiwanis Club of Issaquah for all you did to make this such a success.
Here are the totals for all of the points, diapers, wipes and cash donated for this year's Diaper Derby!
THANK YOU to you, your staff, your friends and your family for all of their generosity this year.
This is the biggest and best Diaper Derby we've had yet and it is all thanks to you!
See below for the Division winners, as well as everyone's totals:
BELMONT STAKES WINNER:
Strength Studio
PREAKNESS WINNER:
Kiwanis Club of Issaquah
KENTUCKY DERBY WINNER:
SAP Concur
TRIPLE CROWN WINNER (overall winner):
Strength Studio
Add Caption Here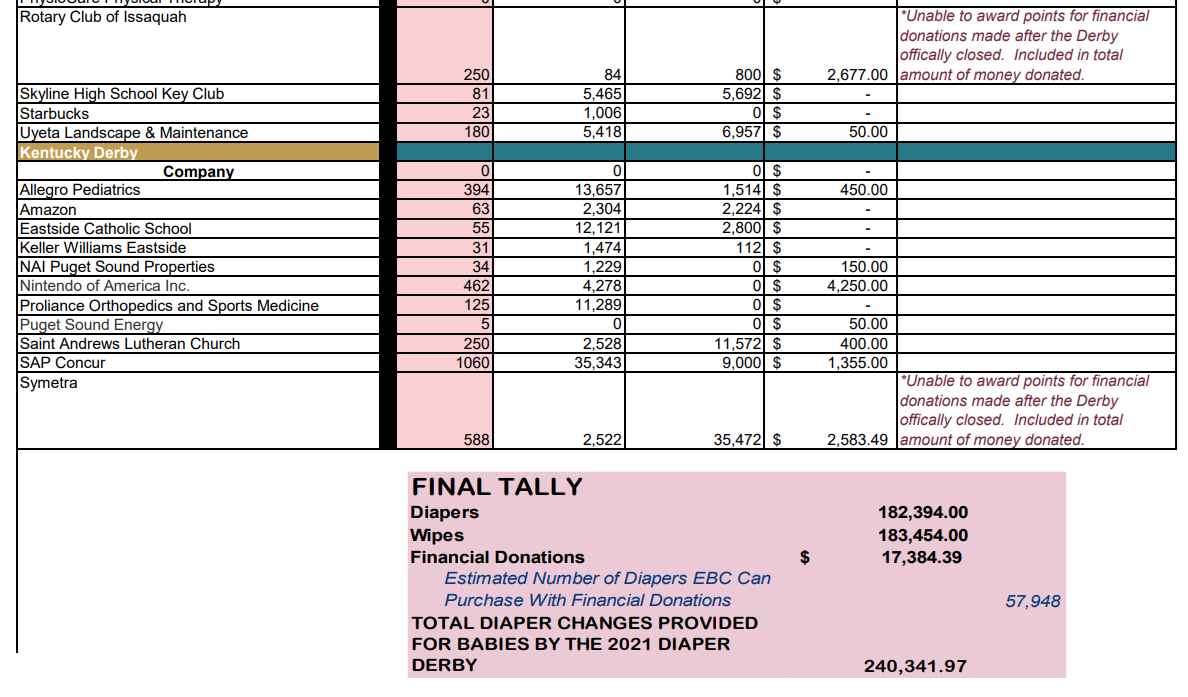 ---