Nominations sought for Vicki Hoffman Legacy Award
By: Anne Frances Owen ~ 4/22/2022
If you know someone who's passionate and committed to the behavioral health and well-being of youth in our community, please consider nominating them for the Vicki Hoffman Legacy Award. This award will be presented June 8 by Influence the Choice (ITC), a non-profit, grassroots organization that has prevented substance abuse and promoted the mental, physical, and social health of Issaquah's children since 2010. Nominations are due May 6, and you can find much more information on the City of Issaquah's website.

Vicki Hoffman (pictured) helped found ITC, among other enduring legacies, working hard to recruit members, serving as the first host for Action Forum for Youth, and leading the first Take Back Your Meds campaign. Hoffman was unanimously elected as the first chair of ITC's board and served in that role until her death in 2013.

Hoffman was a community organizer of the first order, but she is best remembered as an artist. Her penchant for bringing art into achieving even the most mundane tasks became her signature! Energized by her effervescent spirit, Issaquah's art docent program grew into a formidable force for ensuring that the young people of Issaquah appreciated and participated in art.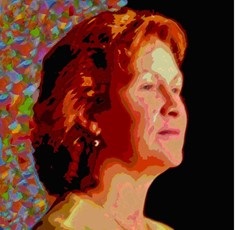 ---