Remembering Dan Anderson
By: Scott Anderson ~ 9/19/2022
Daniel T. Anderson, 93, of Issaquah, died on Friday, July 8th, 2022 at his home in Issaquah.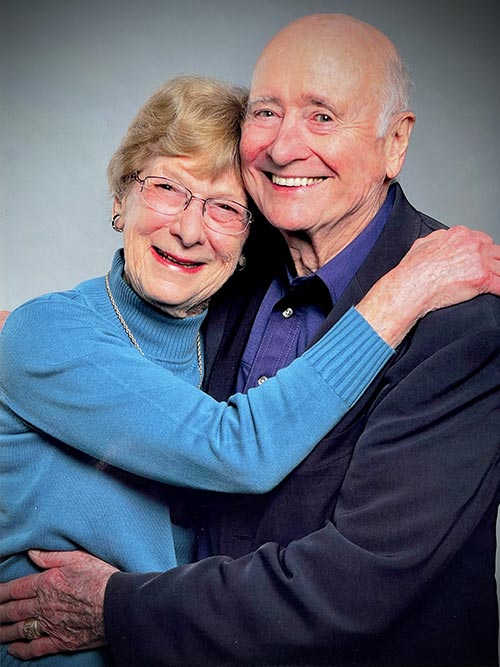 Dan was born on October 10th, 1928, to Daniel T. Anderson Sr. and Margret Meyers in Rapid City, SD. After growing up homesteading with his parents in South Dakota, he moved to Hillsdale, Michigan where he met his high school sweetheart, best friend, and life partner, Portia Prettie. After earning accolades as an Eagle Scout, Dan served in the Navy at the end of World War II before going on to graduate with a degree in Physics from MIT. On that very same day he married the love of his life, Portia. He later obtained a law degree from USC as a Howard Hughes Scholar while he and Portia grew their family raising three sons in Southern California. Dan began his career at Hughes Aircraft as an instrumentation engineer and later transitioned to their intellectual properties division as an attorney. He then spent a number of years in private practice before going to work for TRW and later Boeing as a patent attorney. The position at Boeing brought Dan and Portia to Issaquah where they eventually retired and became patrons of prostate cancer research, education, and the arts in their Issaquah community.
A younger Dan was passionate about his career in patent law and traveling around the globe with Portia. He really enjoyed running and particularly running marathons; he completed 116 marathons and even placed first in one. As he grew older, he enjoyed being more involved in serving his community through 58 years of service in Kiwanis, 35 years of serving on the Village Theatre board and several decades of participating and supporting the Eastside Master Chorus. Dan believed in doing things the right way. He emphasized the importance of family and would often attend family events sometimes wearing his Anderson tartan kilt which he passed to his son and now his grandson. He shared with his children and grandchildren the skill of creating many beautifully turned wooden bowls on the lathe in his woodshop and he took pride in working with his hands whether the task was a complicated major construction project or the simple joy of preparing his signature homemade Sunday waffles for his grandkids. Dan always encouraged those around him to apply themselves wholeheartedly to their goals while taking time to enjoy art, attend the theater, and listen to music.
Dan was preceded in death by his beloved wife Portia and his seven siblings. He is survived by his three sons, Scott, Loch (Allyn), and Kyle (Carole); his 7 grandchildren, Rhyan (Ben), Taylor (Lilli), Max (Stephanie), Quinn (Pei), Keysa (Nick), Kaitie and Drew; and his great grandchild, Charles Daniel.
At Dan's request there will be no memorial service, but please honor his Scottish heritage by raising a glass to cheer a life well lived. Donations in his name can be made to Issaquah Village Theatre.

---